The last solar eclipse in 2015 has been announced very loud by all public media. This time there was nearly nothing to hear and to read about this upcoming event. Only a very short sentence in the morning news has point me to that.
At 13:37 o'clock local time we had the largest covering of the sun. Less intense as 2015, but always nice.
Looking deeper into the image we can see a sun spot group. The solar activity is yet weak at the moment. We ham radio operators are waiting for coming much more.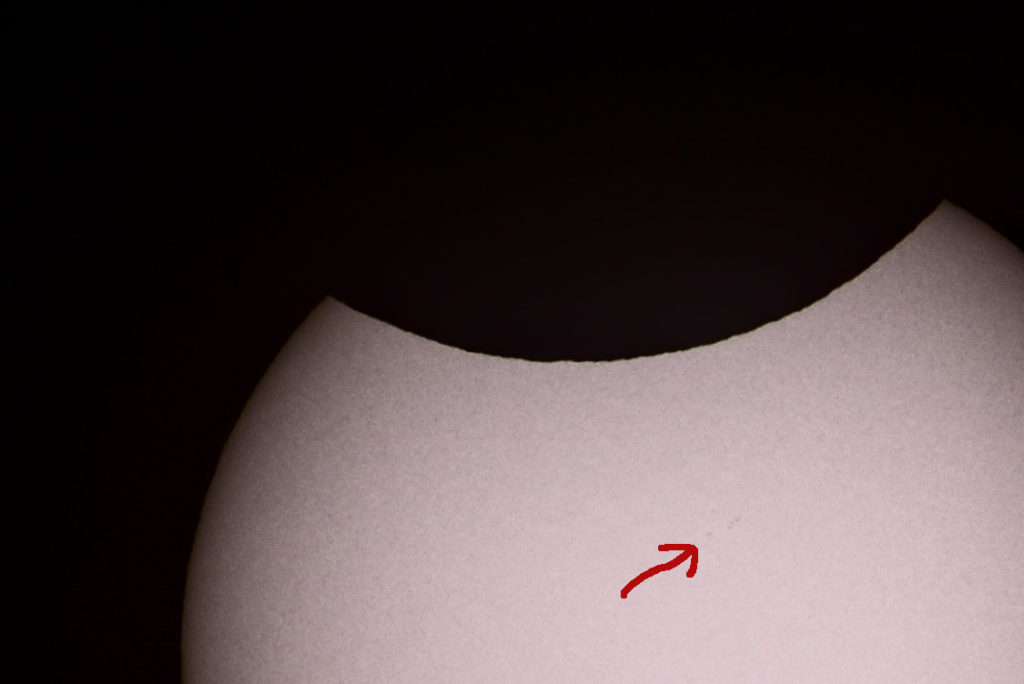 My self made filter from 2015 I luckily found in my stored equipment. Following are two pictures from the making of.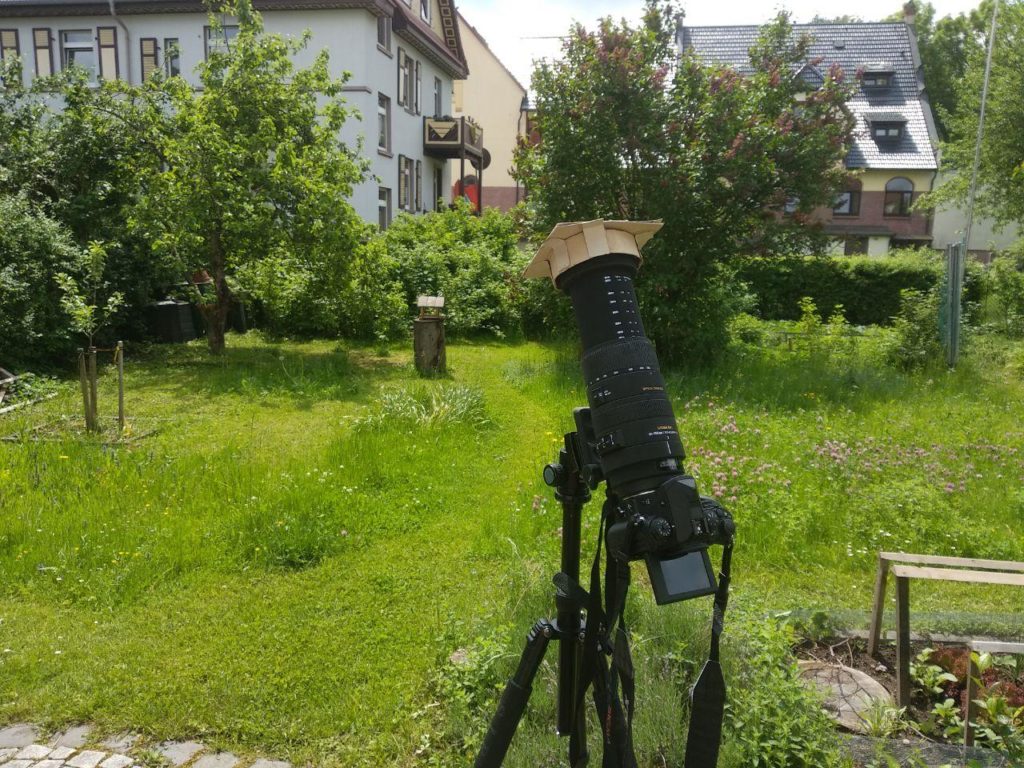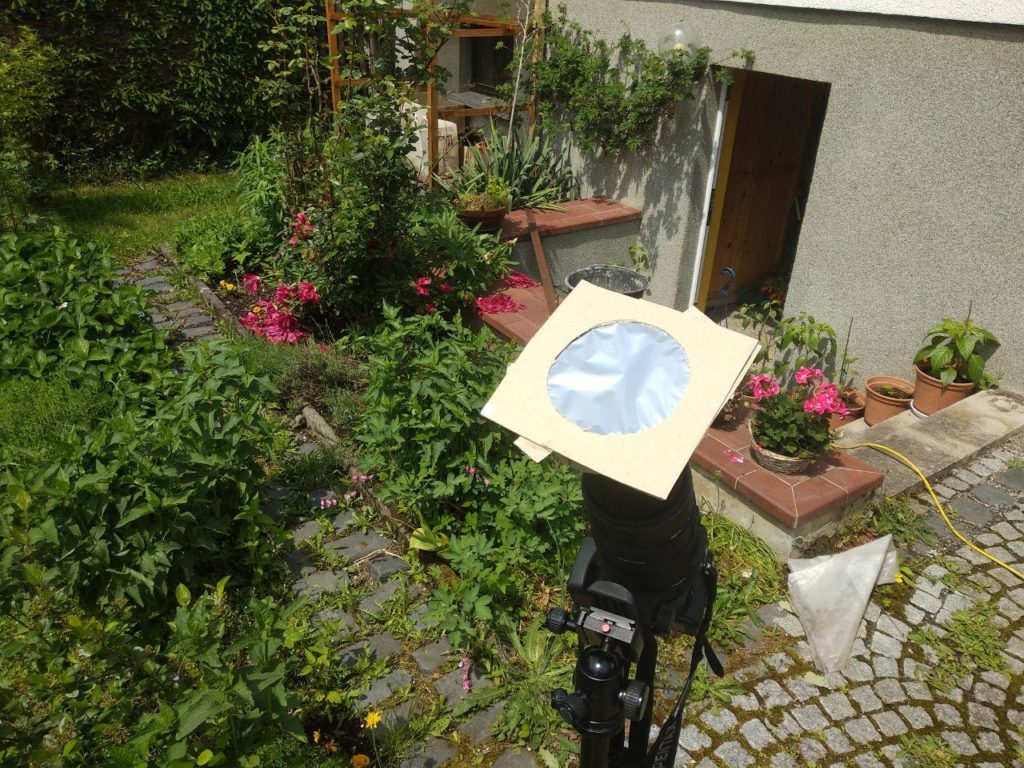 In 2015 I had tested different versions of filtering. I found that only this cap like filter construction works. If there is even the smallest gap for the sun to come unfiltered into the lens, the reflections inside the lens will prevent any acceptable image.