Hamradio or amateur radio is the king of the hobby for (not only) engineers.
My current activities
I'm mostly active on short wave and very often in CW. I like contesting but on short wave I'm more the typical " only some hours operator". What means, I like the operating technique but have no ambition to win.
Sometimes you can hear me on SSB and the digital modes I use also from time to time (EPC member #3698)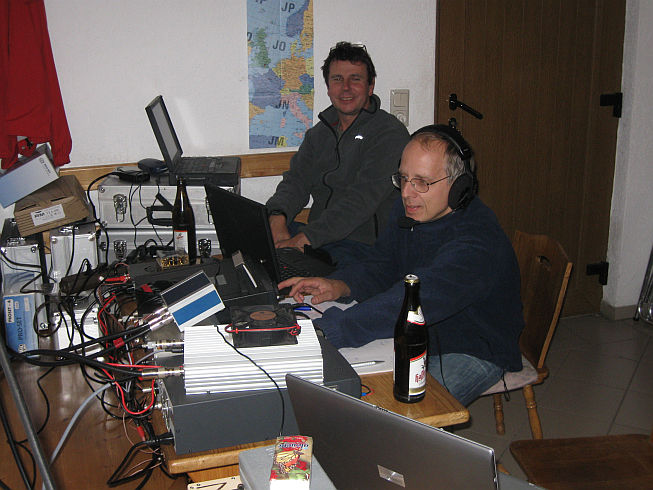 Years ago I wrote that VHF is not made for me. Now my friend Gilbert DG0PF infected me with the VHF contesting virus. For 2 or 3 years I frequently has participated on VHF contests but in contrast to short wave with the intent to win 😉 OK, in reality I'm under the first 10 in the Thuringian district standing and – this counts – my club is under the first 10 in Germany.
Station and Shack
At home a use a Kenwood TS-450 with an external tuner CG-3000 on a wire antenna.
The TS-450 is not the newest model but fully equiped with filters and has a superb intermodulation and blocking properties. It's much better than with current DSP tranceivers, even at an higher price level. In Ilmenau we have at least one very strong station: DF0HQ, main part of the German head quarter station in the IARU contest, wich won the World Championship in the head quarter station category several times. In beleave me, beside such a station a good intermodulation and blocking behavour of you receiver is essential. 🙂
On the other side the TS-450 has many other details I love and it's small enough to travel with me during vacancy.
I like CW very much and I also love my Begali-"Signature" paddle.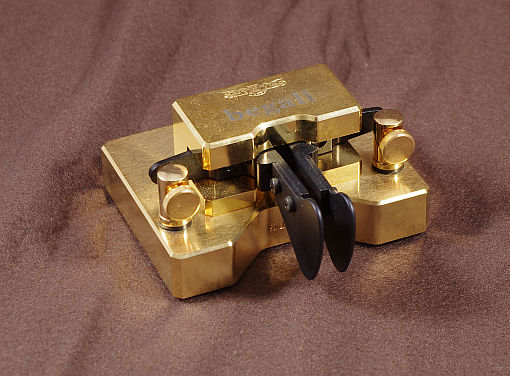 QSL
I send QSL carts for every first contact via bureau. Incoming QSLs which were not yet answered for any reason I answer also to 100%. Who want's can of course send also a direct QSL to get a fast answer.
Club
This time I'm the head of the Ilmenau section (X30) of the DARC and also member of the Verein Amateurfunkzentrum Ilmenau (Association centre of ham radio Ilmenau). We have a club station in the rooms of the Schüler-Freizeit-Zentrum, which is a recreation centre for children and a schools field centre (somewhat like a hostel where school classes spend one week or so).
To both clubs we have an own web page www.dk0tui.de, but it's available only in german language.
Search in my log
I have an server in my house which is used as a file server, a video recorder and as my log server. I use the Weblogbuch, a web server based ham radio log which can be accessed from any PC that has contact to the server and runs a web browser. (I also take part a little bit in the development of these application.)
We already had a QSO? If my home server is connected to the internet (which is very often the case) you can use the following links to search in my log:
(Links open a new page)
Search in the log from Corse (TK/DL4MW)