Ilmenau is not realy known for the ultimate carnival events. I wrote this post for family members who are currently not at home. But there are some local specialities which may be amusing for non german readers….
OK, there are some impressions:
The billy goat is an emblem of Ilmenau which comes from a nursery rhyme. Here the billy goat starta the procession.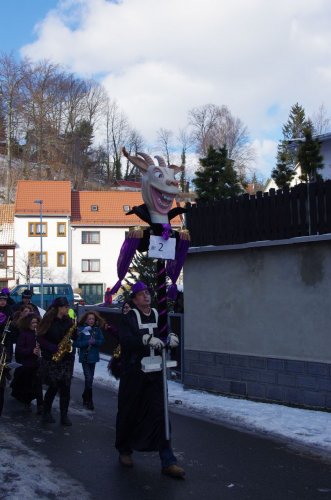 Instead of throwing sweets you can get a fresh roasted bratwurst (sausage), also a very famous local dish.
Some pictures of friends which are involved in all the carnival stuff (OK, more on the German page…)