The weekend before we had very sunny and warm weather so I could go biking in T-shirt. And now? While hurricane Sandy moves to new York we had about 20cm snow. From late summer weather to winter in just one week, that's very strange.
This is the most early winter for decades. My mother could remember only on one year when snow came in October, but this was in the early 70th (where the winter generally were colder) and it was also one week later in year. So what, climate change is in fast progress.
Nothing is so bad, that we can't get some small profit from it 🙂 So I took some lovely photos from the winter in October. The first one ore from the night where the snow fall began.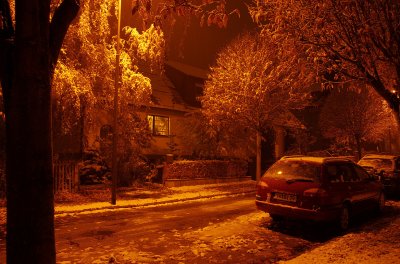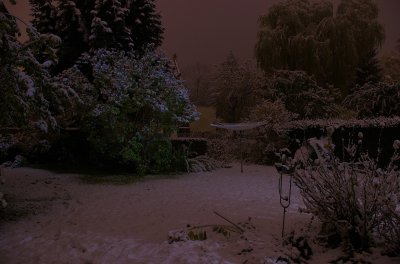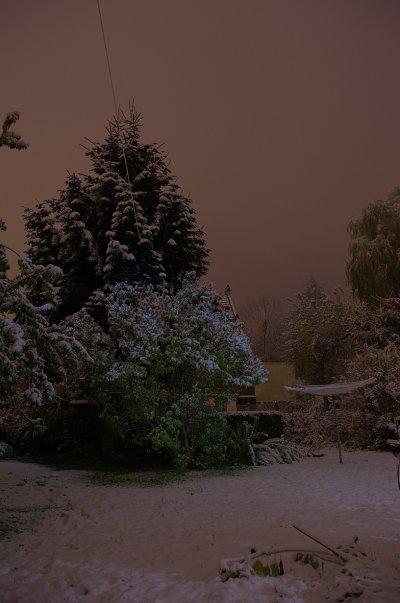 The next day we had more than 20cm very wet and heavy-weight snow. The trees had still their leaves so some damage was programed.